GREEN 360 – COMPETITION / LIMA / PERU
[en]The structure of the buildings is made of a simple modular grid of columns and beams with a standard height of 1.20 m. The key concept in configuring the buildings is based on the vertical displacement of slabs according to the interior functions, which has a greater influence on the facades. The height of the side windows is directly linked on the typology and necessities of the interior spaces.
[ro]Structura cladirii este realizata dintr-o trama modular simpla si grinzi cu inaltimea standard de 1.20 m. Conceptul configurarii cladirilor are la baza decalarea grinzilor si planseelor pe verticala in legatura cu functiunile interioare, aceasta influentand direct si fatadele laterale. Inaltimea vitrajelor perimetrale este direct calibrata pe tipologia si necesitatile spatiilor interioare corespunzatoare.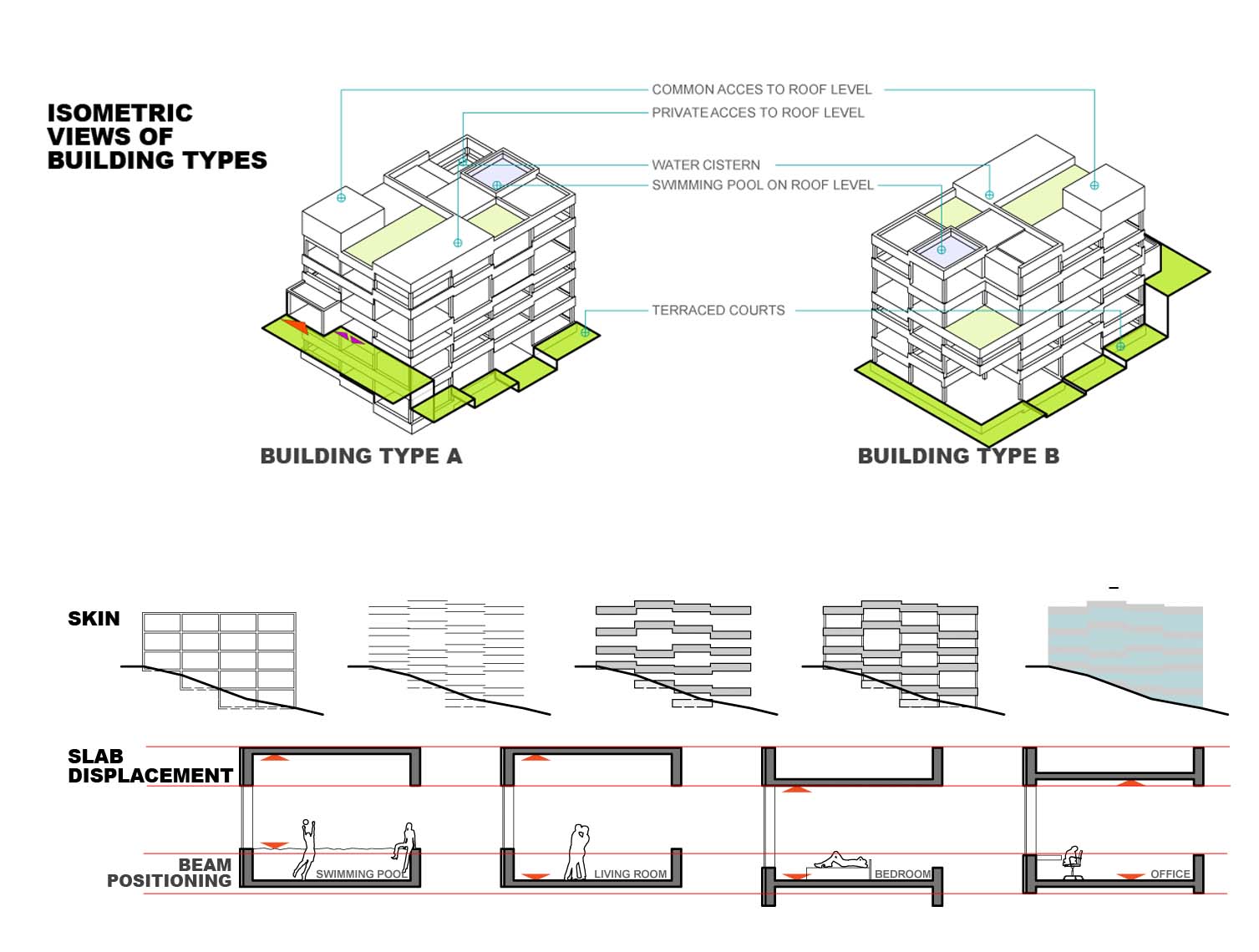 AUTHOR: Claudiu Toma
PROJECT TEAM: PARASITE STUDIO
LOCATION: Lima, PERU